Bespoke
"Pinch yourself" constantly repeats in my head every time I get the opportunity to create a one of a kind piece. From my custom commission Gold Star Wars BB-8 lapel pin for Bob Iger, to my Batman Cufflinks for Ben Affleck. Each piece designed and created by yours truly.
Imagine | Design | Create
#ExperienceEdwardAvedis
In my element
Astra
Fiore
Astra
Fiore
Side view of my newest creation
Caroline
Caroline || Created with an oval cut natural emerald, embraced with a halo of green emeralds. The band is set with white diamonds. This design can be created in almost any gem combination.
Customizable is available | Please contact for details and pricing
Price upon request
Source – https://www.edwardavedis.com/engagement/caroline-engagement
LW
Plotting...
Elizabeth
Cindy's
Gwendoline
Gwendoline
Natural green diamond, embraced with a double halo of pink diamonds.
Bob Iger's BB-8
First Draft of BB-8
Anthony Anderson's Lapel Pin
Parkers May Collective
Custom, one of one lapel pins created for Courtney May's of The Parkers May Collective.
Featured on Anthony Anderson and Kevin Love
Anthony Anderson
Anthony Anderson seen at the Emmy's with his lovely wife. The lapel pin is an accessories collection I am collaborating on with The Parkers May Collective.
Envie
Envie
Christina Cinq
Winner's Bracelet
This custom created "Winner's Bracelet" is my creation for Hank Azaria's Celebrity Poker tournament. Every year we meet to play in a Texas holdem tournament to raise money for Determined to Succeed.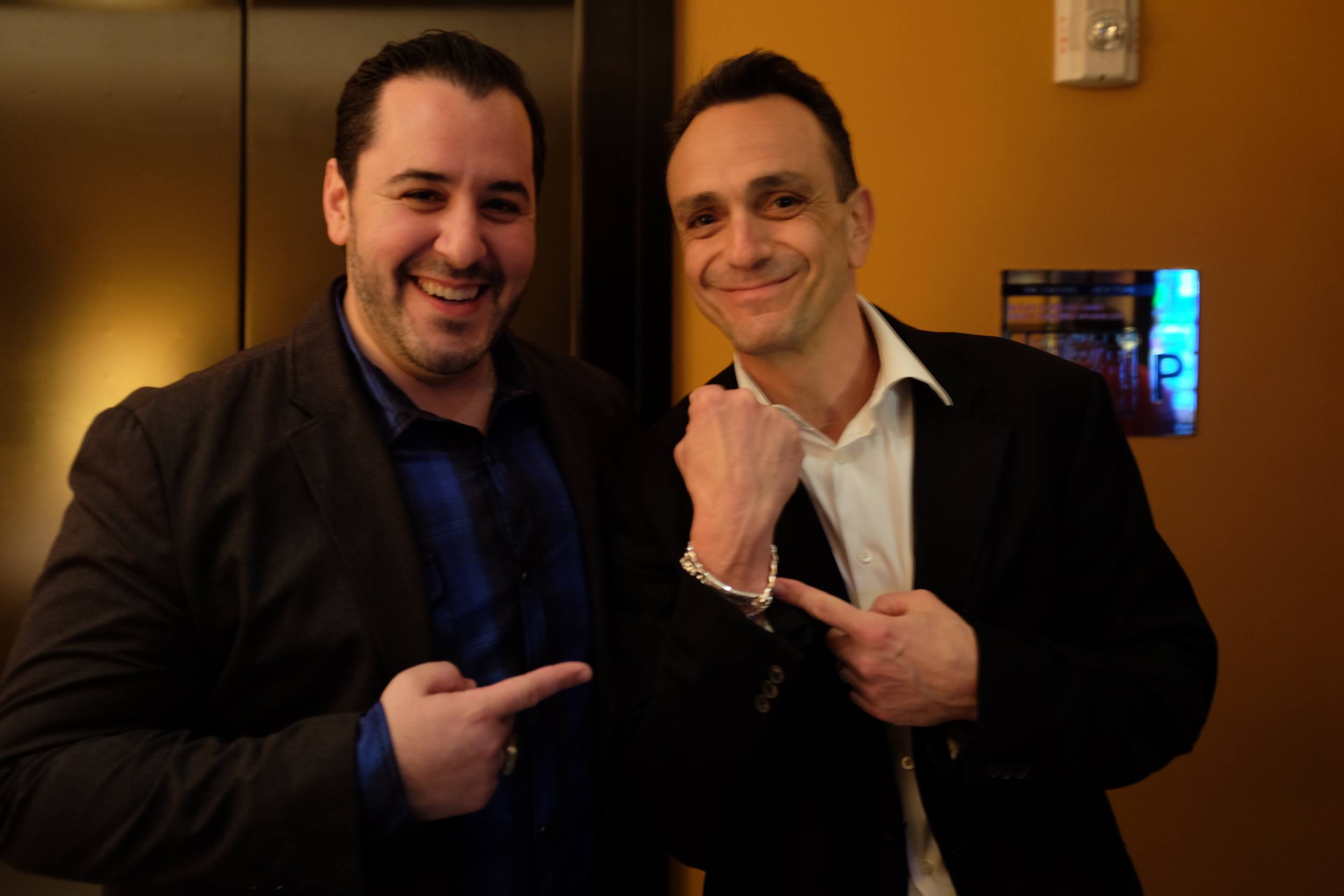 with Hank Azaria
I was commissioned to create a custom made poker bracelet for Hank Azaria. This bracelet has his favorite movie characater, Doyle Lonnegan inscribed on it.
Sorrel
Adelaide
Annabella
Ardelle
Belina
Verti
Hand Carved Green Onyx
Astra
with Senator Ben Allen
at my grand opening ceremony
Old School meets New School technique
Imagine
Having the ability to see you ring, in almost any shape or color before we start.
Technologic
See your imagination come to life with the latest in 3d jewelry design technology.
It's Official...
with Mayor Ted Winterer, Senator Ben Allen, Fairmont's Ellis O'Connor and Matthew Lehman
Grandma and Parents
4th, 5th and 6th Generation of family business in one picture.
Don Cheadle
Had to pleasure to meet Don Cheadle during our annual Hank Azaria Charity Poker Tournament
With Bryan Cranston
My wife and had to pleasure of meeting the awesome Bryan Cranston after delivering his cufflinks. He's the best!
Rachel McCord
Knowledge Society
Tai Lopez, founder of the Knowledge Society was recently given these cufflinks as a gift.
First Draft Sketch of Batman v Superman Logo
Batman
My passion is sketching Batman and the DC Universe. Here is one of my favorites inspired by the Jim Lee style.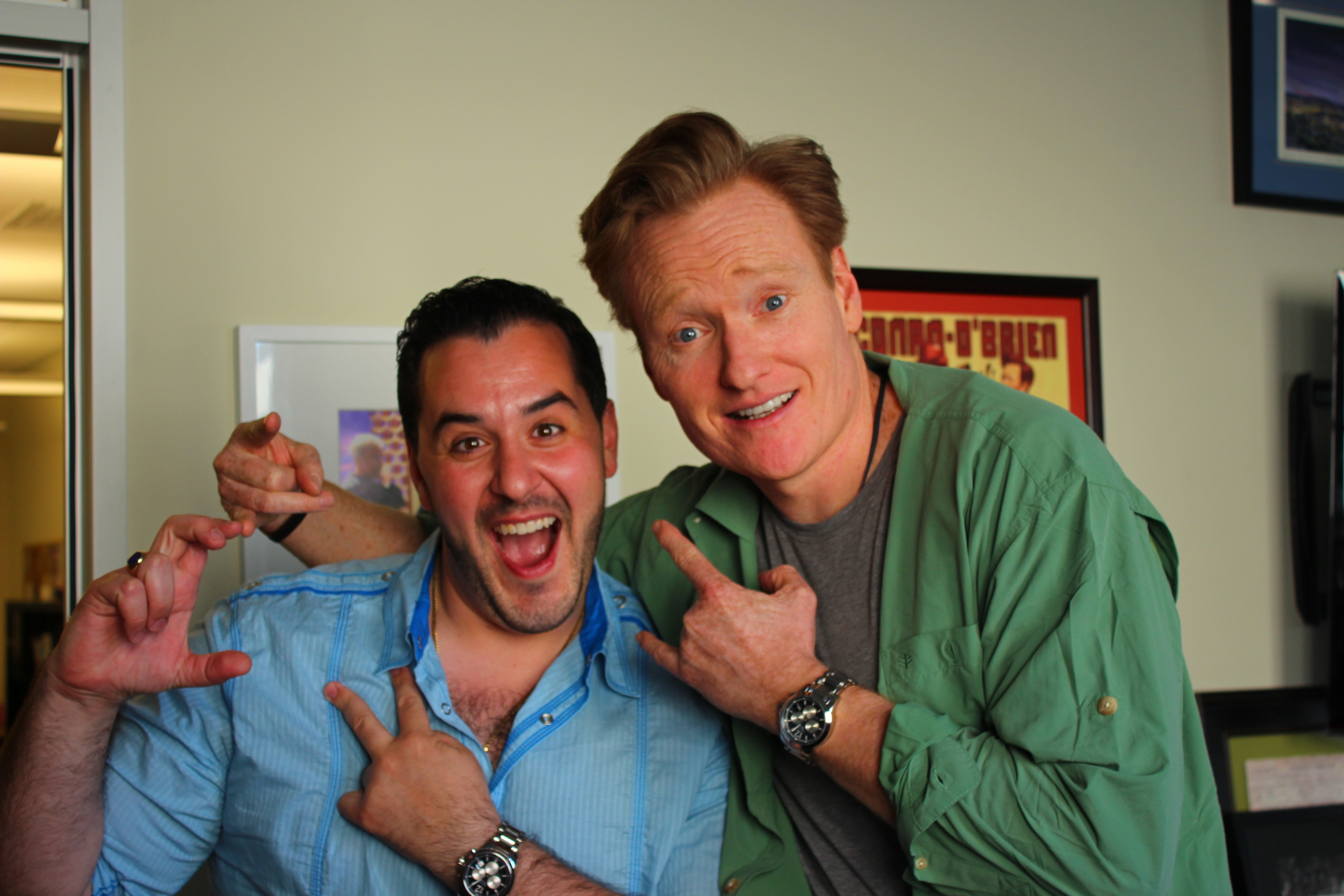 Conan O'brien
I've had the pleasure of meeting Conan thanks to my amazing wife. Here's a picture of us throwing up " silly signs" while he's wearing one of my custom Edward Avedis Bel Air watches. He's the best !
Rose d'Quartz
John Wayne Cancer Institute
The John Wayne Cancer Foundation provides these beautiful gold and diamond gemstone lapel pins and brooches for their top donors.
Every year I am commissioned to create these for all their donors as a thank you for contributing to their amazing cause.
Presidents Pin
Commissioned to create the Presidents pin to be worn by the Rotary Clubs president every year. This was created in 14kt yellow gold with a genuine diamond.
His Muse
MusiCares cufflinks for Sir Paul McCartney
Sir Paul McCartney was honored by the MusiCare foundation in 2012 and I was asked to design a gift for him. I created these cufflinks with their logo in white gold and yellow gold.
Radiant
Rosey
PopSugar Host and Today Show tastemaker, Brandi Milloy's "rosey" ring is a stunner. Created in rose gold with an incredible cushion cut diamond, this one takes the "cake" as one of my most liked rings on social media.
Sketching some possible new designs
Pear Legacy
Family Crest
Digital rendering 3
aaaaaand done !
Rosey
PopSugar Host and Today Show tastemaker, Brandi Milloy's "rosey" ring is a stunner. Created in rose gold with an incredible cushion cut diamond, this one takes the "cake" as one of my most liked rings on social media.
Cushion Sapphire
3.60 carat beautiful deep blue sapphire with hints of green reflected. This ring was a custom created ring set in rose gold and diamonds.
Photo provided by Ethan Pisz of @duel_pictures
Rick Cole, City Manager
Created for Mrs. AB from Mr. MB...this was a Valentine's Day gift with rubies and diamonds. MB came to me with his sketch and explained to me he wanted links to go all around the finger and each link had an oval ruby surrounded with diamonds.
So, I started the search to find 6 matching oval rubies, which I tell you, is easier said than done.
Red Skully
Custom, one off, sterling silver Skull ring with Ruby Eyes.
"The Catch"
The Catch, starring Peter Krause was filmed in our store.
Flower Pear
MGB
One of my most asked about rings. This is the true conversation starter ring. Originally, I created this ring with a london blue topaz for me and my client Mr. MGB was in awe struck. He wanted his own, with a green gem. So, emerald gems are too soft for his daily use which meant I had to fine a more durable option. Green Garnet aka Tsavorite was the way to go,
Christina Cinq
MM
Modern, Bold and Simple.
Sapphire Ear Cuff
Stacks and Bands